A large financial company
$2.2M Annual Bottom-Line Improvement
Challenge Keep operational costs low while providing best-in-class service.
Goals Improve the operational efficiency of the contact center while continuing to offer premier support.
Results The customer used ForeSight Voice Mining in various areas of the contact center operation, including ACW and QA. Across all efforts, the company saved 61,600 hours per year, which translated to $2.2 million of annual savings.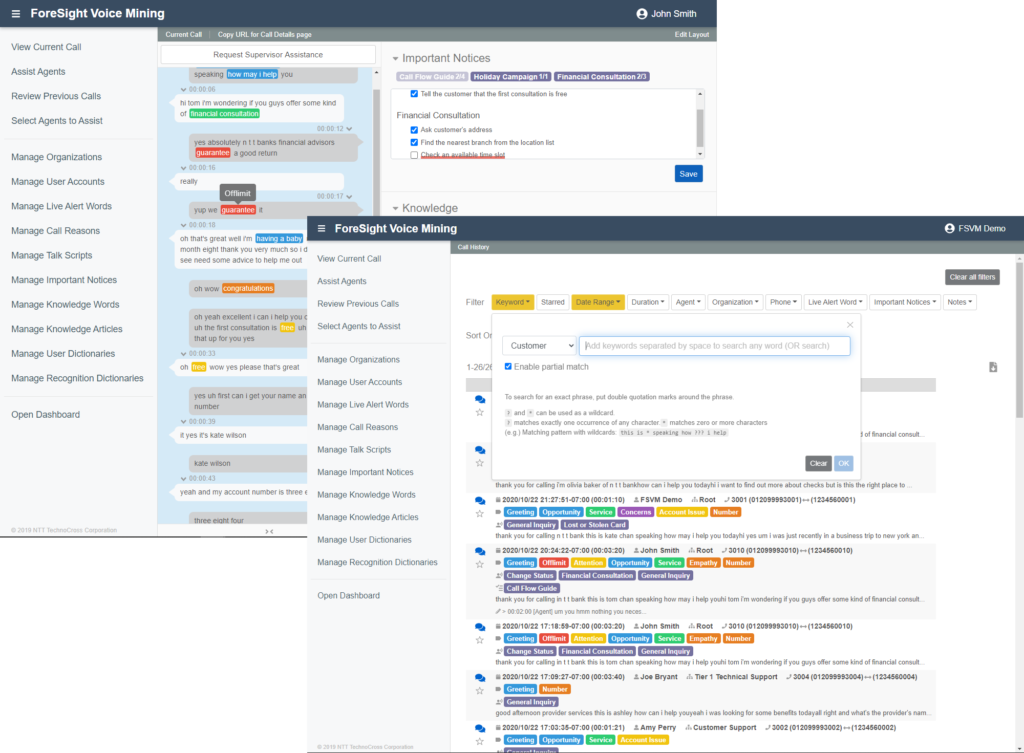 ForeSight offers multiple ways to improve the bottom line:
Select calls for QA efficiently with advanced call search.
Accelerate QA with visual call review.
Improve average handling time (AHT) with real-time agent monitoring and coaching.
Enhance after call work (ACW) efficiency with a URL for call review.